What is Yoga Science?
The American Meditation Institute is a 501(c)3 non-profit educational organization devoted to providing comprehensive training in Yoga Science—the world's oldest holistic mind/body medicine and the core principle of every spiritual tradition. Yoga is the sacred science that provides proven benefits by facilitating the union of the superconscious mind with the physical, mental and emotional elements of everyday life. Founded in 1996 by Leonard and Jenness Perlmutter, AMI combines ancient Eastern wisdom and modern Western science in a practical, empowering curriculum. The foundation course of this curriculum is AMI MEDITATION.
CONGRATULATIONS to the 2022 National Conscience Month
Essay Contest Winner — MIA COMPTON-ENGLE
National Conscience Month Scholarship winner Mia Compton-Engle placed first in this year's Midwest Meet of Champions, setting her personal record along with a Shaker High School record.
The American Meditation Institute proudly announces that Mia Compton-Engle of Shaker Heights, Ohio, is the winner of the 3rd Annual National Conscience Month Essay Contest. This year's honoree will receive a $2,200 scholarship toward higher education for describing her personal rewarding experiences of using her Conscience as her sole decision-making guide.
In her award-winning entry, high school senior and cross country running champion at the Shaker Heights High School Compton-Engle writes that by using her Conscience to determine her thoughts, words and deeds, "I won the race, but I only remember the opposition frontrunner's sincere congratulations afterwards, a rewarding validation made possible solely by concession to my Conscience. My Conscience has taught me that win or lose, ultimately kindness prevails. And our relationships with others are all the better for it."
National Conscience Month, observed each January, is intended to encourage individual citizens, governments, school systems, faith leaders, non-profits, community organizations and corporations across the United States to celebrate and raise awareness about the value of consciously using your conscience as an inspired guide in making better decisions.
According to Leonard Perlmutter, founder of The American Meditation Institute, author of "Your Conscience" and originator of National Conscience Month, "Today, a new reliance on our Conscience as our guide can make it possible for each of us to access and integrate intuitive wisdom, and to establish greater personal security, creativity and peace of mind."
Heather Rivenburg
Meditation plays an important role in Yuval Harari's work as a historian.  The author of the internationally renowned book "Sapiens" says that meditation [...]
Heather Rivenburg
A recent study by the Department of Defense found that many vets are benefiting from meditation.  After 3 months of once-a-week therapy sessions [...]
Heather Rivenburg
Adults aren't the only ones who are meditating more. Researchers at the Centers for Disease Control and Prevention also found that the use [...]
Leonard Perlmutter's
Award Winning Book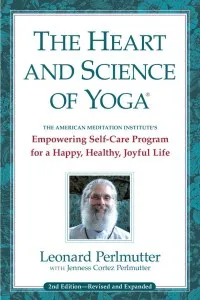 The complete blueprint
for constructing a practical bridge between your own inner wisdom and outer actions.
LEARN MORE
2nd Edition
Revised & Expanded
Endorsed by:
Dr. Oz
Dean Ornish MD 
Bernie Siegel MD
Larry Dossey MD
AMI's 25th Anniversary Giving Campaign
Since 1996 AMI has served thousands of students—teaching practical skills to enhance personal, professional and spiritual growth. Now, we turn to you—to assure that the practical teaching of Yoga Science will continue to grow. As a non-profit educational organization, AMI is not financially self-sustaining. We ask your help in supporting the Institute's mission of service.
AMI MEDITATION Techniques Can Relieve and Prevent Physician Burnout
Learn practical tools that can empower you to make conscious discriminating and reliable choices to enhance your creativity, well-being and happiness.  Our comprehensive, accredited CME conferences, retreats and classes are designed to help identify, prevent and relieve physician stress and burnout.